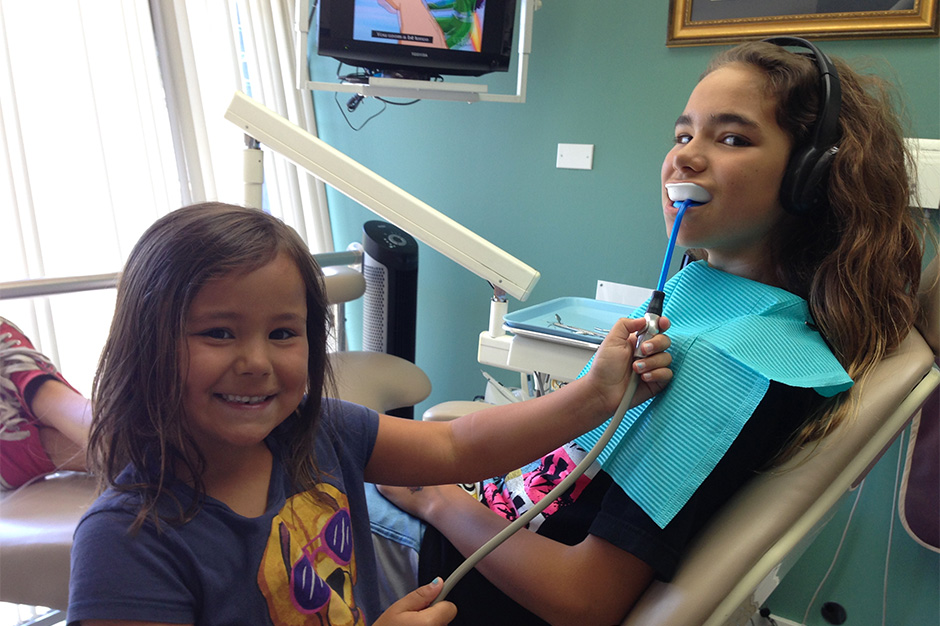 An appointment between 30 minutes and one hour will be booked for your child depending on their age and whether or not they have braces. As above, you will be greeted by one of our friendly business assistants and asked to provide all insurance, family and health information for your child. Our business assistants will then review our office policies with you and make note of any health or dental concerns you may have. At this time, one of our Hygienists or Certified Dental Assistants (CDA) will meet with your child and take any necessary X-rays, clean their teeth and review brushing and flossing techniques. One of our Dentists will then do a complete examination of your child's mouth, review their x-rays and advise you of any treatment needs. This visit always ends with a trip to the toy box and entry into either our Happy Smile Club, Junior Achievers or Teens-to-the-top quarterly draws.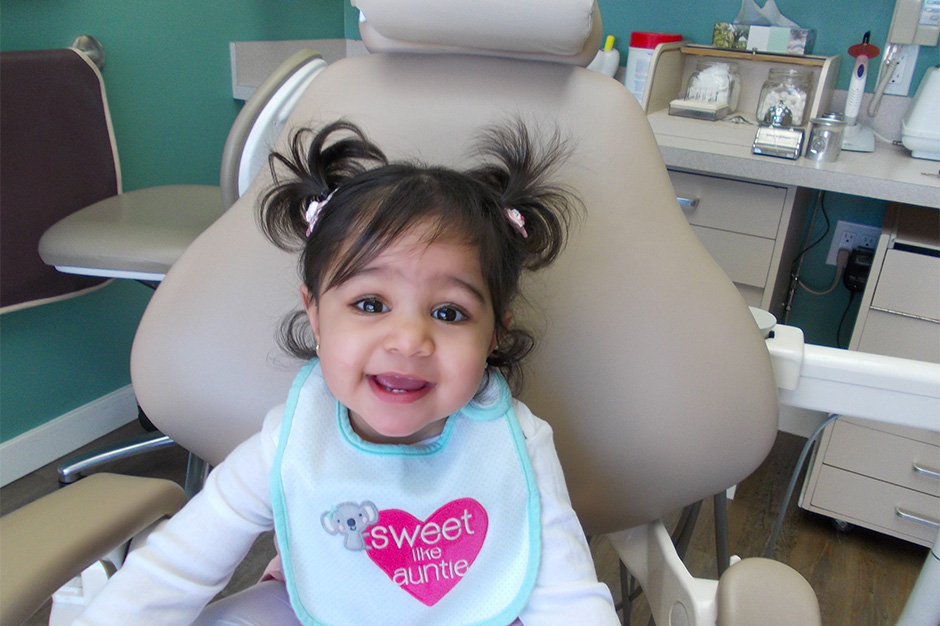 In 2003, the BC Dental Association launched a campaign recommending children visit the dentist 6 months after their first tooth or at one year of age. Since this campaign we have been offering complementary orientation visits at our office for kids under the age of three. This visit includes an exam by one of our Dentists, a ride in the chair and a show-n-tell of our tickle tooth brush and vacuum  as well as a "baby bag" of goodies to help care for your child's teeth.
When there's a 'club' involved, it's like a meeting of friends. That's what you'll find when you visit Steveston Smiles. We've created four clubs to help motivate our clients to participate in their health care and promote overall wellness.
Our Happy Smile Club is designed for our younger patients; ages 2-8 years. Every child has their picture taken and placed on our Happy Smile Wall after their appointment. Prize draws are made every three months for a $25 Gift Certificate to Splash Toys in Steveston.
Our Junior Achievers Club encourages the 9-12 year olds to practice a high standard of preventive dental health care so that they can enter their names into our quarterly draw for $25 Gift Certificate to Cineplex.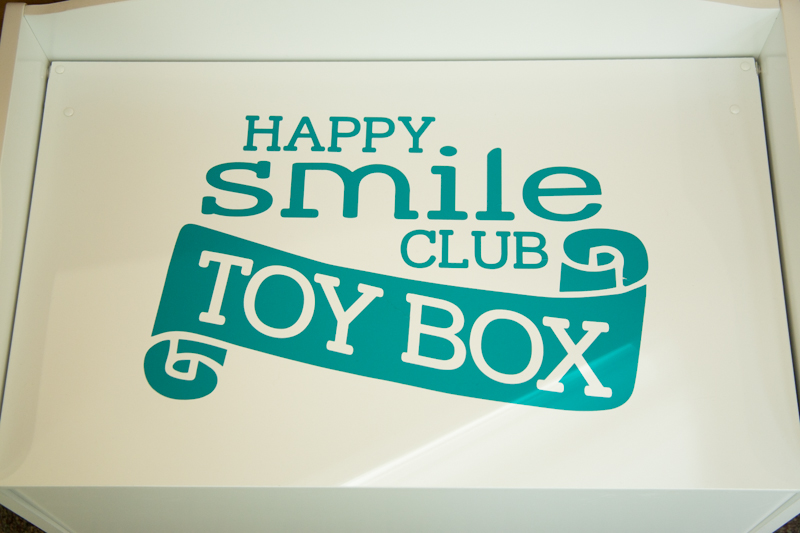 Our Teens-to-the-Top Club enters our teens patients into our quarterly draw for $50 Gift Certificate to Cineplex.